Artisanal?
Of Course.
Our products are hand-made with great attention to detail.
Our specialty is exceptionally delicious chocolates. We use all-natural, premium quality ingredients, and make everything in small batches. But it's really all about the level of detail and hand craftsmanship we bring to every single piece that makes the difference.
When we are making truffle fudge, for example, it takes no less than 5 people to create each and every piece.
We have experienced cooks who are expert at all the nuances required in making a 150-pound batch as silky and delicious as possible. Once it's cooked, the fudge then has to be cut, carefully, to be uniform and consistent. It takes two people to coat the chocolate – one to apply a bottom coat and one to enrobe the rest of the piece with high-quality Belgian chocolate. And once it's enrobed, that same person has to ensure that the piece gets a hand-initialed letter flourish on top, or a sprinkling of salt. Lastly, each piece is cooled and removed from its cooling tunnel by yet another person, who inspects every piece for quality and appearance.
Five people, all working in concert with one goal in mind – to bring you the best piece of chocolate you've ever tasted. And this is only the process for truffle fudge. We also make hand-molded products like caramel-filled butterflies and walnut caramel clusters, and we also hand-dip fruits and cookies in high-quality chocolate.
Everyone in our kitchen takes pride in their work, just as we do as the founders. And if you ever come to visit us, you'll be able to see it for yourself through glass doors that provide a window into our kitchen and the happy people working there.
Features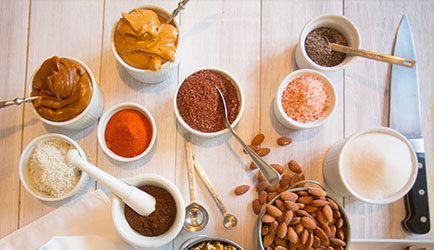 We Combine The Best Ingredients
To Ensure You Get The Best Chocolate Experience
It's an alchemy that happens almost like magic, due to our proprietary recipe and our special way of bringing everything together. And it makes for a truly unique taste experience. Don't you think you owe it to yourself to give it a try?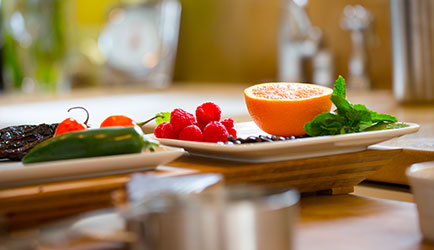 So Many Flavors To Try, So Many Tastes To Explore.
Isn't That Part Of The Fun?
We make truffle fudge based on semi-sweet chocolate, dark chocolate, white chocolate and peanut butter. Beyond that, you can let your imagination soar. From mint to espresso, spicy to salty, walnuts to almonds, we have something for everyone.
Holiday Shopping?
Look No Further.
---
You can find something for everyone on your list here
on our site. They'll be glad you did.
10% Off Your First Order
Simply enter your email here and look for an email with a code to use on your first order.