For Her
You know she loves chocolate, but how to choose? Does she like dark chocolate? Milk chocolate? White chocolate? Plus there's always that intangible – finding something that's perfect just for her. We're here to help.
---
Features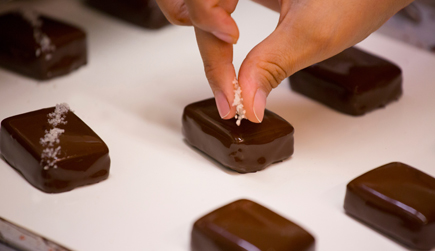 Our Products Are Hand-Made With Great
Attention To Detail
Our specialty is exceptionally delicious chocolates. We use all-natural, premium quality ingredients, and make everything in small batches. But it's really the level of detail and hand craftsmanship brought to every single piece that makes the difference.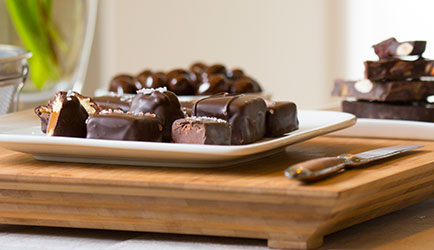 Truffle Fudge: Think Ganache Coated In Chocolate, But With A Unique Twist.
What is truffle fudge? It's something completely different. It has a silky chocolate center with the consistency of ganache, as well as a chocolate coating, and you may think it's a truffle. But it's not. It's actually fudge, just not like any fudge you've tasted before.