We're proud of the awards and press we've received over the years, so please allow us to share.
For press inquiries, please contact John Kelly Chocolates at service@johnkellychocolates.com or via telephone at 1-800-609-4243.
John Kelly Chocolates
Newest Press Moment
In The Press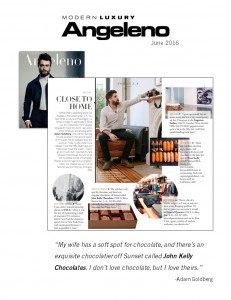 "My wife has a soft spot for chocolate, and there's an exquisite chocolatier off Sunset called John Kelly Chocolates. I don't love chocolate, but I love theirs."

 "Truffles? Call It Fudge With Class.  Truffles, the chocolate kind, usually have creamy ganache centers. But John Kelly Chocolates has made the truffle homy by using old-fashioned fudge instead of ganache. An old-fashioned chocolate-loving mom might appreciate them on Sunday."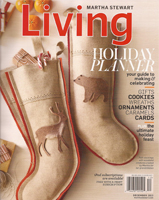 "Chocolate and salt form a heavenly union in these handmade fudge bites."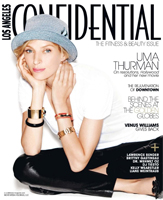 "John Kelly Chocolates is pushing a different kind of chocolate high.  The company's succulent fudge freshens up the old-fashioned confection with choice walnuts, premium chocolate, and flakes of sea salt.  Cut neatly into bars and truffles and lightly coated in dark chocolate, the velvety smooth fudge is insanely addictive."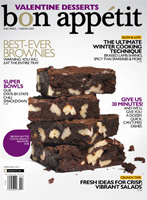 "These fudgy treats make for great stocking stuffers."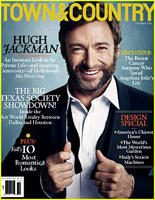 "T&C Holiday Table:  America's Best Chocolatiers"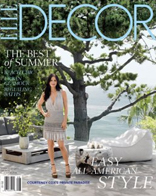 "Martyn Laurence Bullard:  Twelve Things He Can't Live Without"
Selected Awards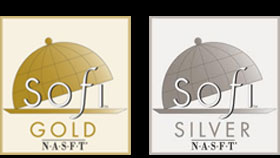 Specialty Food Awards Gold & Silver
Outstanding Chocolate, 2009
Dark Chocolate with French Grey Sea Salt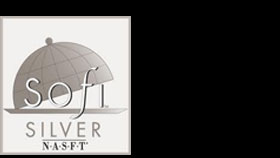 Specialty Food Awards Silver
Outstanding Chocolate, 2007
Dark Chocolate with Walnuts
John Kelly Chocolates
On Video
Features
Clients? Customers? Colleagues? Employees?
They All Love John Kelly.
Perhaps you need to show your appreciation in a special way, or perhaps you just want to add a touch of elegance to make an even better impression. One thing is for sure: when you give them John Kelly Chocolates, they'll notice.
From Humble Beginnings To A National Brand.
But We Never Forget What's Really Important.
In 2004, we opened a small chocolate factory in Hollywood. All we had was determination and a recipe for an amazing, gourmet chocolate fudge. Now we are a national brand, but we still work hard every day to make products that are unique and special.
10% Off Your First Order
Simply enter your email here and look for an email with a code to use on your first order.