Signature Boxes
These deserve to be called our Signature
Boxes because they are our most luxurious
packaging – boxes some people even feel
are worth saving when empty – and also
because they contain our most popular items.
Each assortment is hand-selected to be
the perfect blend for the number of pieces
contained inside. Open the matte bronze lid
and peer inside – we think you'll agree.
---
Features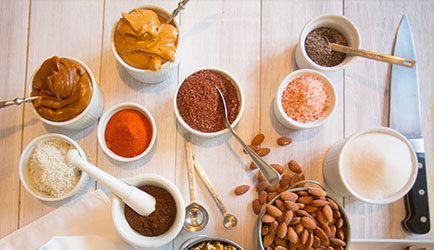 We Combine The Best Ingredients
To Ensure You Get The Best Chocolate Experience
It's an alchemy that happens almost like magic, due to our proprietary recipe and our special way of bringing everything together. And it makes for a truly unique taste experience. Don't you think you owe it to yourself to give it a try?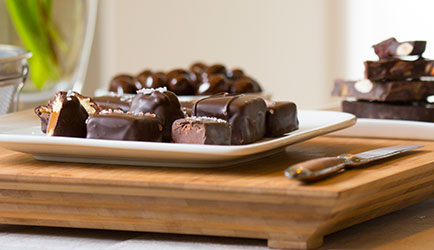 Truffle Fudge: Think Ganache Coated In Chocolate, But With A Unique Twist.
What is truffle fudge? It's something completely different. It has a silky chocolate center with the consistency of ganache, as well as a chocolate coating, and you may think it's a truffle. But it's not. It's actually fudge, just not like any fudge you've tasted before.