Truffle Fudge Bars
We'll let you in on a little secret. We pride ourselves
on making fine chocolates in many different assortments,
in beautiful packaging. But sometimes, at the end
of the day, don't you want to just slice off a big chunk
of amazing, decadent fudge and enjoy it? We do.
That's why we have 8oz. bars of pure truffle fudge
– perfect for a party, perfect for a family,
perfect for an event…or perfect for you.
We won't tell.
---
Features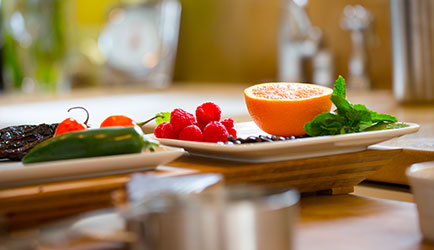 So Many Flavors To Try, So Many Tastes To Explore.
Isn't That Part Of The Fun?
We make truffle fudge based on semi-sweet chocolate, dark chocolate, white chocolate and peanut butter. Beyond that, you can let your imagination soar. From mint to espresso, spicy to salty, walnuts to almonds, we have something for everyone.

Allow Us To (Modestly) Share Some Of Our Accolades. We Appreciate Every Single One.
We have been featured in the media all over the country, and been the lucky recipient of some prestigious awards. We're proud of the recognition, and work hard to deserve it every single day. Here are a few showcase features.