Birthdays
Everyone has a birthday. And most people like to celebrate them (even if they say they don't). You'll find plenty to choose from here. You might even get a jump on next year.
---
Features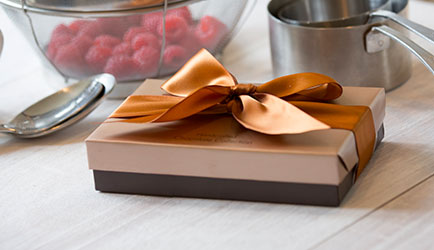 Clients? Customers? Colleagues? Employees?
They All Love John Kelly.
Perhaps you need to show your appreciation in a special way, or perhaps you just want to add a touch of elegance to make an even better impression. One thing is for sure: when you give them John Kelly Chocolates, they'll notice.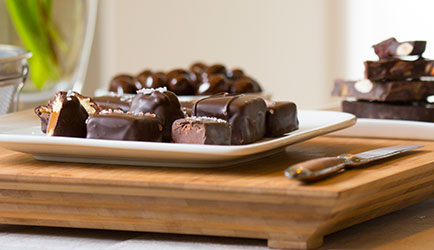 Truffle Fudge: Think Ganache Coated In Chocolate, But With A Unique Twist.
What is truffle fudge? It's something completely different. It has a silky chocolate center with the consistency of ganache, as well as a chocolate coating, and you may think it's a truffle. But it's not. It's actually fudge, just not like any fudge you've tasted before.