Valentine's Day
Valentine's Day is nearly here!
Browse our special collection –
we know you'll find the perfect gift.
---
Features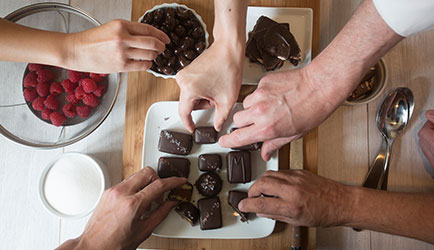 We Think John Kelly Chocolates Are Made
To Be Shared. Don't You Agree?
We celebrate joie de vivre, unique life experiences, and we try hard to make everything we do worthy of that. We feel we are sharing something special with you when you try our chocolates, and we invite you to do the same with others.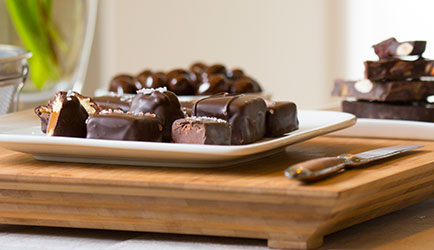 Truffle Fudge: Think Ganache Coated In Chocolate, But With A Unique Twist.
What is truffle fudge? It's something completely different. It has a silky chocolate center with the consistency of ganache, as well as a chocolate coating, and you may think it's a truffle. But it's not. It's actually fudge, just not like any fudge you've tasted before.